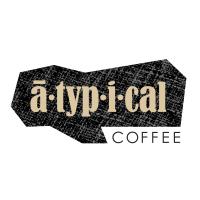 Atypical Coffee
Address: 15 Tomahawk Rd Little Rock, AR, 72205
Email Address: info@atypicalcoffee.com
Phone: 501-570-6047
About Us
Approachable specialty coffee from hard to find or hardly found origins, roasted fresh in Little Rock.

Better than a lot, tastier than most, assuredly unique to the end.
Practices
Our preferred model of sourcing green coffee is through directly farmer traded or direct partnership purchases. We aim to buy our coffee from farmers we've met personally or who are working with friends at coffee origin.