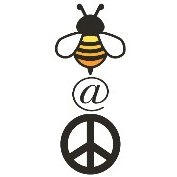 Bee at Peace Wellness
Contact: Leslie A. Cox
City: Little Rock, AR, 72207
Email Address: leslie@beeatpeacewellness.com
Phone: 501-240-9999
About Us
Located in the heart of Little Rock and the state of Arkansas, Bee At Peace Wellness creates aromatherapy products to help you be at peace and support your well-being! My aromatherapy products can care for your skin and support a variety of wellness goals such as sleep, anxiety, immunity, and pain. Offerings include:

Personal Inhalers
Roller Bottles
Lip Balms
Body Butters
Sugar Scrubs

Aromatherapy is the practical use of naturally extracted aromatic essences from plants, called essential oil. Including essential oils in your wellness plan can create balance and promote the health of body, mind, and spirit. Both an art and a science, aromatherapy can assist in many areas of our lives, from boosting our immune system, relieving stress, and soothing muscle tension and discomfort. Acute and chronic conditions, such as digestive discomfort and headaches, are supported by the use of aromatherapy. Essential oils have a long-standing history. They are used across the globe in many cultures, and extensive research has proven the therapeutic advantages of a wide variety of essential oils. Inhalation and topical application are the safest, most effective way to access the benefits of essential oils.
Practices
My name is Leslie Cox, and I am the founder/owner of Bee At Peace Wellness. I have been in the health and wellness industry for 15 years and hold certifications in massage therapy, reiki, acupressure, and aromatherapy. My products are all-natural, paraben-free, made without artificial dyes, and fragrances. My body care and aromatherapy products use therapeutic, organic, and 100% pure essential oils that not only smell divine but offer a dilution that will deliver therapeutic value. I am very passionate about my business and I am proud to provide aromatherapy products that support wellness and offer a sense of peace and well-being.

Safety first. All my products are made in small batches in my home in Little Rock, Arkansas. Sanitation and a clean, safe environment is my first priority. I sanitize all surfaces, and equipment with a 70% dilution of isopropyl alcohol. Personal protective equipment such as, gloves, mask and hairnet are worn throughout every process of production.